hello BINUSIAN.. this is my fourth topic in ENGLISH VERSION :D, now, i would like to tell about the new technology of NVIDIA 3-D Vision. this the new technology 3-D graphics from NVIDIA Corporation did you haven't seen before.! as you know, NVIDIA corporation has distribute more than 50 kinds of graphics did used for Personal computer game (PC Game).
do you want to know more ??? Check this Out…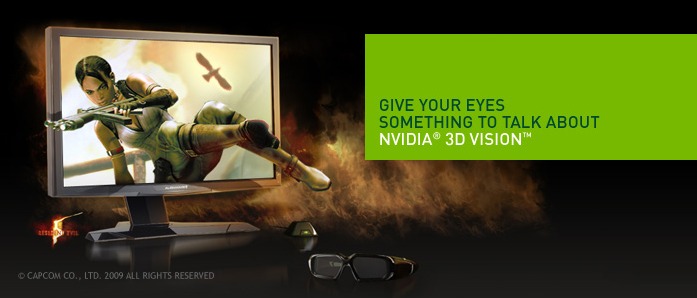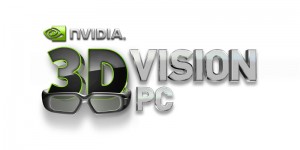 What is "NVIDIA 3-D Vision" ?
NVIDIA® 3D Vision™ technology is a combination of Graphics Processor Units (GPU), specialized 3D glasses, software, and certified displays and projectors that deliver an immersive 3D experience on your PC or workstation.
what usually this technology used for ?
Just like movies and televisions, PCs are evolving from 2D to 3D. Today's PC manufactures, game developers and consumers rely on NVIDIA® 3D Vision™ to deliver the best 3D PC experience available.
A 3D Vision PC can fundamentally change the way you interact with your PC. Imagine playing over 400 existing PC games, watching Blu-ray 3D movies, taking your own photographs, or catching the latest sporting event streaming online, all in HD stereoscopic 3D. Now you can with a 3D Vision PC.
so,how about you guys?? wanna try this technology ? i like too. hehe 🙂 if you want to bought this product, you must spent more money for this. ok.. thanks for reading my topic, and don't forget, leave your comments.. OK! See you for the next topic. Bye !!!! 🙂