Hello again BINUSIAN.!! this is my second topic with ENGLISH VERSION. Now, i want tell you about the new technology from Sony Corporation is "PlayStation®Move". as you know, this technology used by a device like stick did used Wireless technology and camera detector. i got this topic when i goes to Expo in Mal Kelapa gading in North Jakarta. When i see that device, my feels is happy and amazed about that. so, this gaming device usually used with people did want to do sport in home. ok, do you want more explain about this device ??? Let's Check out!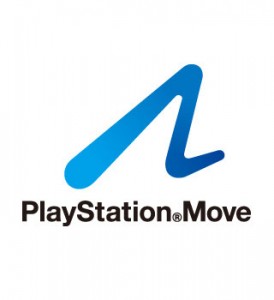 The PlayStation Move motion controller features an orb at the head which can glow in any of a full range of colors using RGB light-emitting diodes (LEDs). Based on the colors in the user environment captured by the PlayStation Eye webcam, the system dynamically selects an orb color that can be distinguished from the rest of the scene. The colored light serves as an active marker, the position of which can be tracked along the image plane by the PlayStation Eye.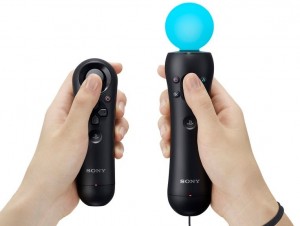 The uniform spherical shape and known size of the light also allows the system to simply determine the controller's distance from the PlayStation Eye through the light's image size, thus enabling the controller's position to be tracked in three dimensions with high precision and accuracy. The sphere-based distance calculation allows the controller to operate with minimal processing latency, as opposed to other camera-based control techniques on the PlayStation 3.
A pair of inertial sensors inside the controller, a three-axis linear accelerometer and a three-axis angular rate sensor, are used to track rotation as well as overall motion. An internal magnetometer is also used for calibrating the controller's orientation against the Earth's magnetic field to help correct against cumulative error (drift) by the inertial sensors. The inertial sensors can be used for dead reckoning in cases which the camera tracking is insufficient, such as when the controller is obscured behind the player's back.
The controller face features a large ovoid primary button (Move), small action buttons , and a regular-sized PS button, arranged in a similar configuration as on the Blu-ray Disc Remote Control. On the left and right side of the controller is a Select and Start button, respectively. On the underside is an analog trigger (T). On the tail end of the controller is the wrist strap, USB port, and extension port.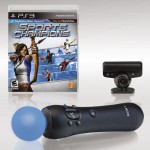 The motion controller features vibration-based haptic technology. In addition to providing a tracking reference, the controller's orb light can be used to provide visual feedback, simulating aesthetic effects such as the muzzle flash of a gun, or the paint on a brush.
Using different orb colors for each controller, up to four motion controllers can be tracked at once with the PlayStation Eye. Demonstrations for the controller have featured activities using a single motion controller, as well as those in which the user wields two motion controllers, with one in each hand. To minimize the cost of entry, Sony has stated that all launch titles for PlayStation Move will be playable with one motion controller, with enhanced options available for multiple motion controllers.
All image processing for PlayStation Move is performed in the PlayStation 3's Cell microprocessor. According to Sony, use of the motion-tracking library entails some Synergistic Processing Unit (SPU) overhead as well an impact on memory, though the company states that the effects will be minimized. According to Move motion controller co-designer Anton Mikhailov, the library uses 1-2 megabytes of system memory.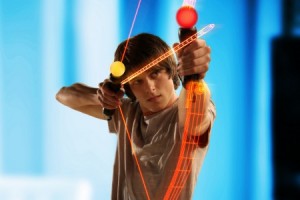 In North America, bundles are available with the game Sports Championsor the PlayStation Move edition of EyePet. In Japan, bundles with Beat Sketch!, Biohazard 5 Alternative Edition or Big 3 Gun Shooting are available. All bundles, as well as the stand alone controller will also include the demo disk for a limited time. In Europe, a bundle will be released with a demo disc. In Asian countries outside Japan such as Singapore, the bundles are available with the games Sports Champions, Start the Party and Kung Fu Rider.
Ok bro… maybe, just information did i can tell for you.. hehe 😀 . how about the price ?? relax.. this device just under $100. so, if you interested about this device., buy for now..!! haha 😀 ok.. thanks for read my topic and dont forget, leave your comment. See you next time ! bye. 🙂
2 Responses to "The New Technology of Gaming With "PlayStation®Move""
limewire free mac Says:
December 17th, 2011 at 4:39 pm

Wonderful blog! I found it while searching on Yahoo News. Do you have any tips on how to get listed in Yahoo News? I've been trying for a while but I never seem to get there! Many thanks

Clinique Esthetique Says:
December 26th, 2011 at 5:21 pm

I really like your writing style, superb info , thanks for posting : D.
Leave a Reply